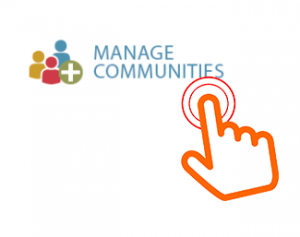 PDF Association Community Support
Excerpt: This article describes how PDF Association communities work, and how members can establish common understandings, participate on the development of new specifications and more.
---
About the author:
Peter Wyatt is the PDF Association's CTO and an independent technology consultant with deep file format and parsing expertise, who is a developer and researcher actively working on PDF technologies …
Read more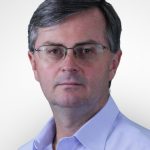 ---
The PDF Association is here to facilitate and support the volunteers that make up our many different communities. Each PDF Association community is championed by one or more nominated Chairs and supported by PDF Association staff members. There are technical, liaison, and marketing working groups with each focusing on a specific area. Involvement in communities is free to all PDF Association members, however the US Technical Advisory Group (TAG) for TC 171 SC 2 is restricted to US domiciles (see below).
Most Working Groups have closed membership and require that each participant have their own PDF Association member account. With just a few clicks, members with an existing pdfa.org account can subscribe to any community via the "Manage Communities" link. If you have not yet created your personal pdfa.org member account, ask a colleague to login to pdfa.org, navigate to their Member Area, and click the "Add Colleague" button. pdfa.org accounts must use corporate email addresses of your member organization. All emails are kept confidential and are not displayed on pdfa.org.  If you have issues with your account, please contact Matthias Wagner, who manages member services.
Once you have created your pdfa.org account, don't forget to "Edit my profile" to add a photo and fill in a bio. This information appears on your personal profile page at https://www.pdfa.org/people/your-name/ which is (optionally) linked from your member organization page at https://www.pdfa.org/member/your-org/. If you then author or contribute to articles, post news, etc. then these contributions will also be identified on your personal page – for example https://www.pdfa.org/people/peter-wyatt/. If you wish to make your profile page private, be sure to check the "Hide this profile on pdfa.org" option under "Edit my profile".
All Working Groups (WGs) use the GotoMeeting platform for their virtual meetings. Every WG meeting is scheduled ahead of time via a calendar invitation sent by our Director of Standards, Betsy Fanning, using the Google Calendar platform. Betsy manages the GotoMeeting and calendaring platforms; all meeting scheduling, and distribution of agendas for every WG, taking the pressure off our WG Chairs. All you need to do is click on the link in your calendar booking and turn up to your next meeting!
Each WG has a dedicated closed email list for group communication using a PDF Association email address such as pdf-twg@pdfa.org. This address is used to distribute calendar bookings and meeting agendas, and serves as a forum for discussion between WG members. All emails on lists are archived and stored within the online Community page for each WG, allowing new (and old) members to review past email threads.
Logged-in members visiting WG pages will find a centralized location for all information and administrative links specific to that community. This includes links to private YouTube recordings of previous online meetings (a great resource if you ever miss a meeting and need to catch up!), a full email archive of past communication, and separate Google Drive areas for meeting minutes and artifacts produced by the WG.
Each WG may create or add their own artifacts such as documents, spreadsheets or example PDFs in the dedicated Project area on Google Drive. For members with stricter IT policies, the Google Drive areas do not use your pdfa.org account, and you may use any account that can access Google Drive services. This area is managed by each WG Chair, and can be supported by any PDF Association staff member so just reach out and ask!

The PDF Association's CTO (Peter Wyatt) can create GitHub repositories under the PDF Association's GitHub presence (https://github.com/pdf-association) for any WG on request. GitHub repository permissions can be managed by a nominated WG volunteer (such as a chair), or the CTO. Repositories might initially be private with restricted access to just WG members for sharing ongoing work, and then later become a public repository for publishing final results, example PDFs, or seeking feedback from the wider PDF ecosystem using GitHub Issues. Each WG is free to organize their GitHub repository as they wish.
WGs may leverage additional resources as needed. One example is the PDF Accessibility LWG, which is engaged in developing a body of tagged PDF files. This group uses a JIRA instance (thanks to our member Duallab for hosting!) to manage these files.
The PDF Association is the ANSI-approved administrator of the US secretariat for ISO TC 171 SC 2. This includes convening the US Technical Advisory Group (TAG) for TC 171 SC 2 under ANSI policy, and is open to any US domiciled member. The US TAG is structured around a number of internal working groups that mirror the scope of each working group within TC 171 SC 2. Please contact our Director of Standards, Betsy Fanning. The US TAG is responsible for determining the US national ballot position on all ISO TC 171 SC 2 ballots.
Everyone who is involved in our communities is bound by the PDF Association's IPR Policy and Code of Conduct. If you have any issues please email code-of-conduct@pdfa.org or directly to the CEO or Chair of the Board of Directors. All issues will be reviewed and investigated promptly and fairly.