Feature Support index now linked to the Product and Services showcase
Excerpt: We have enhanced the PDF Association's Feature Support pages to be driven by members' product and services showcase listings on pdfa.org.
---
About the author:
The staff of the PDF Association are dedicated to delivering the information, services and value members have come to expect.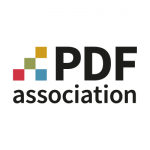 ---
Although all Full and Partner members are entitled to add their products and services to pdfa.org the PDF Association exists (in part) to help promote the adoption of ISO-standardized PDF technology.
To that end we have now enhanced the Feature Support pages; they are now driven directly by members' product and services showcase listings on pdfa.org.
Inclusion in Feature Support listings and the PDF 2.0 or PDF/UA product badge require that you provide a URL to your own declaration of support posted on your own website.
Current Feature Support pages
 Why include your products and services?
Promotes your support for the latest PDF standards
End users use pdfa.org product listings to find and compare marketplace offerings
Listed products are linked to the respective product or feature page on pdfa.org
The PDF Association will promote these pages
Members should login to pdfa.org to update existing or add new products today!