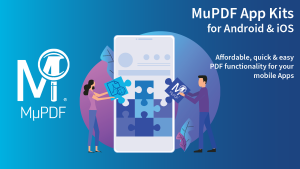 MuPDF App Kits 2.1.2 Release offers a completely redesigned UI experience
Excerpt: MuPDF App Kits for Android and iOS deliver affordable, reliable, and fast PDF functionality to mobile apps.
---
About the author:
Lisa oversees all marketing initiatives for Artifex including brand, content, inbound and outbound, product, communications, and public relations. Prior to joining Artifex, she held a variety of roles in marketing, …
Read more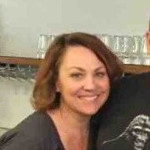 ---
NOVATO, CA, November 9, 2021 – Artifex Software, Inc. is pleased to announce the release of MuPDF App Kits 2.1.2. These easy-to-implement PDF SDKs were explicitly designed for Android and iOS mobile application developers. Artifex technologies provide essential tools to major print manufacturers, SaaS and Cloud developers, PDF tools/creation companies, and software developers.
A Completely Redesigned UI
The release of MuPDF App Kit version 2.1.2 introduces a completely redesigned Default UI. With easy drop-in integration, the Default UI includes a native user interface that supports typical document features and actions, including file management, printing, and annotations. The Default UI connects the native file browser on your Android and iOS platforms for ease of integration and to facilitate the best possible document management experience.
The MuPDF App Kits were designed specifically so Android, and iOS app developers could get their products to market quickly and effortlessly. With just a few lines of code, add advanced PDF features to your app projects. Features include annotations, form filling, redactions, and digital signatures.
The MuPDF App Kits are easy to integrate, versatile, and customizable. Common features can be accessed with the Default UI, or choose the Custom UI for countless customization options.
MuPDF App Kits support PDF, XPS, CBZ, EPUB, SVG, XHTML, and image formats, including BMP, JPEG, GIF, and PNG. For additional information and a complete feature list, visit the MuPDF App Kits product page.