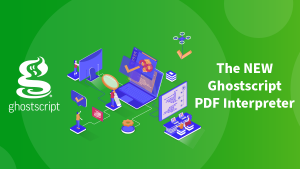 Artifex Software is pleased to announce the release of Ghostscript 9.56.1
Excerpt: Artifex introduces a major product update with the release of Ghostscript 9.56.1.
---
About the author:
Lisa oversees all marketing initiatives for Artifex including brand, content, inbound and outbound, product, communications, and public relations. Prior to joining Artifex, she held a variety of roles in marketing, …
Read more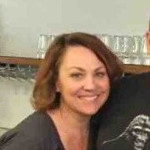 ---
NOVATO, CA April 6, 2022 – Artifex Software, Inc. developer of Ghostscript is pleased to announce the release of Ghostscript 9.56.1. Artifex is a trusted developer, partner, and provider of core technologies that drive print, file conversion, and document management solutions. We provide essential software tools to major printer manufacturers, SaaS and Cloud developers, and PDF tools/creation companies.
Changes to the PDF Interpreter
For the past several years, the Ghostscript development team has been working on a "from the ground-up" rewrite of the PDF interpreter. The new PDF Interpreter code is now enabled by default in Ghostscript 9.56.1. The old interpreter can still be accessed and used but only for the short term.
For more information about this significant update to Ghostscript, please see our blog post.
Highlights for this Release
In this release, the new PDF interpreter is now ENABLED by default in Ghostscript, but the old PDF interpreter can be used as a fallback by specifying -dNEWPDF=false. We've provided this so users that encounter issues with the new interpreter can keep working while we iron out those issues, the option will not be available in the long term. This also allows us to offer a new executable (gpdf, or gpdfwin??.exe on Windows) which is purely for PDF input. For this release, those new binaries are not included in the "install" make targets, nor in the Windows installers.
Calling Ghostscript via the GS API is now thread safe. The one limitation is that the X11 devices for Unix-like systems (x11, x11alpha, x11cmyk, x11cmyk2, x11cmyk4, x11cmyk8, x11gray2, x11gray4 and x11mono) cannot be made thread safe, due to their interaction with the X11 server, those devices have been modified to only allow one instance in an executable.
The PSD output devices now write ICC profiles to their output files, for improved color fidelity.
Our efforts in code hygiene and maintainability continue, as does the usual round of bug fixes, compatibility changes, and incremental improvements.
Please note: Ghostscript/GhostPDL 9.56.1 bundles zlib 1.2.12 which addresses CVE-2018-25032.
For more information, please see our Release Notes.