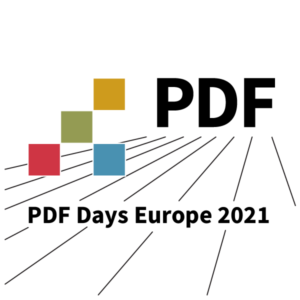 PDF Days Europe 2021 – Save the Date
Excerpt: Despite it all… PDF Days Europe 2021 is coming! Hard times need smart solutions… like this one: Technical Days: September, 27-28, 2021Solution Day: September, 29, 2021 (online only)Location: Online for sure… and safely in-person in Berlin! PDF Days is known, first and foremost, for high-quality presentations, education and networking opportunities that focus on the world's chosen digital document format. All presentations will be live-streamed, and will include questions from t … Read more
---
About the author:
The staff of the PDF Association are dedicated to delivering the information, services and value members have come to expect.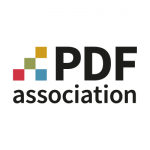 ---
Despite it all… PDF Days Europe 2021 is coming!

Hard times need smart solutions… like this one:
Technical Days: September, 27-28, 2021

Solution Day: September, 29, 2021 (online only)
Location: Online for sure… and safely in-person in Berlin!
PDF Days is known, first and foremost, for high-quality presentations, education and networking opportunities that focus on the world's chosen digital document format.
All presentations will be live-streamed, and will include questions from the online as well as in-person audience.
The two Technical Days on September 27 and 28 are devoted to information for developers, integrators and others interested in technical details.
The Solution Day on Wednesday September 29 is devoted to users!
This year our hybrid online and in-person event allows attendees to retain maximum flexibility in light of the COVID-19 situation. Choose online or in-person attendance… and then change your mind, if needed! In cooperation with the location host PDF Days Europe 2021 offers a great networking environment even under present conditions.