PDFreactor® Pimcore Edition
Description
Retrieve high-quality product catalogs from Pimcore PIM. Create print compliant PDFs (including printer marks, high-resolution images and CMYK color space compatibility) for the production of hardcovers by a print shop.
A revolution in creating print catalogs!
Pimcore provides extended support for Cross-Media-Publishing and Web-to-Print initiatives. Pimcore stringently follows a single-source-publishing approach. The PIM module is the central data hub, which supplies enriched data to multiple output channels, such as websites, newsletters, online shop, and print catalogs. It provides highly structured master data including all corresponding multimedia assets to desktop publishing products like Adobe® Indesign® and Quark® Xpress®.
But Pimcore is not just an open-source PIM: It integrates customer experience management for the creation of full-featured product catalogs and price lists without using any desktop publishing software. Ready-to-print PDFs can be created in a user-friendly interface in Pimcore based on up-to-date product data, prices and high-quality images. They can even be created fully automated, based on a predefined layout.
The most efficient and flexible way to create ready-to-print documents like catalogues and price lists is to use Pimcore in combination with RealObjects PDFreactor. Together they build a solid stack for automated database publishing and Web-to-Print.
Flagship Projects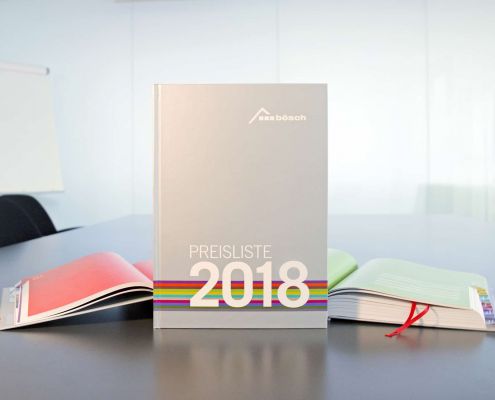 Building Services Equipment Product Catalog
Shows a 680+ page product catalog from Walter Bösch GmbH & Co KG. A Web-to-Print project done by the elements Group (pimcore GmbH) using PDFreactor embedded into Pimcore PIM, an open source enterprise product information management framework.
DIN A4 (5.9 MB)
DIN A4 (23 MB)