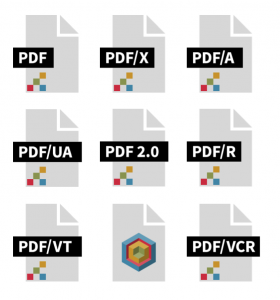 PDF technical resources for the less technically-minded
Excerpt: Technical resources on pdfa.org are now more understandable and navigable by less technically experienced readers as well as knowledgeable developers.
---
About the author:
The staff of the PDF Association are dedicated to delivering the information, services and value members have come to expect.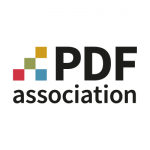 ---
Since its founding in 2006 as the Association for Digital Document Standards (ADDS) e.V., the PDF Association (as we are now known) has developed a vast Body of Knowledge comprising technical documents, web pages and information primarily targeting software developers involved with PDF. As the PDF Association has grown, our membership, readership and reputation has expanded to include many end-users and community groups not well versed in technical PDF terminology and the 'ins and outs' of reading ISO standards.
As we previously announced, our CTO has been expanding, refreshing and re-organising the technical resource area of the pdfa.org website. A key objective of this initiative is to make our technical resources more understandable and navigable for the less technically experienced reader as well as the knowledgeable developer.
We've created a new Glossary of PDF terms describing commonly encountered PDF acronyms and terms with easily understood lay-person definitions. Typical non-technical users, such as end-users, consumers, and business decision makers will hopefully find this new resource useful when encountering the more technical aspects of PDF, communicating with PDF vendors, or when they need to understand ISO standards for PDF technology. While many software developers may know precise ISO publication numbers and dates, or be aware of the formal technical terminology, end-users and business decision makers may only know informal terms and need to navigate from a concept down into more technical information.
Technical developers should continue to refer to the official Terms and Definition clauses in each ISO standard, which are also freely available from the ISO Online Browsing Platform.
The taxonomy of free technical information on the PDF Association website is now categorized and inter-linked so that both technically-minded developers and non-technical users can easily and quickly locate the information they require at varying technical depths. Each significant technical PDF topic (such as for PDF/A (ISO 19005)) has its own devoted web page with a fixed URL that brings together all related resources from across pdfa.org into a convenient 'one-stop shop'. We are also rolling out a set of visual icons across all technical topic pages so that relevance to the primary suite of PDF standards is recognizable at a glance.
The Technical Index is the main entry point to all PDF Association technical resources and provides a comprehensive index to the many free resources available, including:
We are continuing to build out individual pages devoted to each PDF technology area, such as PDF/A, PDF/UA, etc. As you navigate from the Technical Index, each web page drills down into a specific PDF technology, and is presented with an increasing level of technical explanation, but expressed as much as possible in lay-person terms. Additional information in the form of download links, links to related resources on pdfa.org, and to external resources are provided to assist understanding.
In the future we will continue to refine, improve and expand our Body of Knowledge. This includes improving the less-technical descriptions, updating our flyers and "… in a Nutshell" publications for the latest PDF 2.0 subsets, providing showcase examples of what can be achieved with PDF, and lots more.
We encourage you to make our Technical Index your first stop in locating technically accurate, vendor-neutral information about anything and everything related to PDF. As always, we also welcome feedback for additional topics, corrections or improvements that you would like to see.