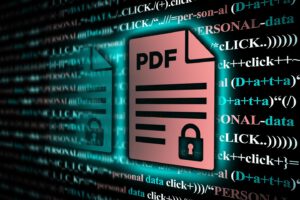 PDF Optimization and Cleansing with a Personal Data Security Twist
Excerpt: Not all PDFs are created equal. The challenge today is how to find the right processes to optimize, correct, and, in some cases, redact PDF files so that they can either be printed or delivered to an electronic channel.
---
About the author:
Jonathan Malone-McGrew, edp, has literally grown up around PDF and the print and digital communications industries. In his early years, he watched his parents build a successful print software company …
Read more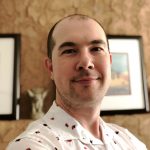 ---
We have all said it: "Not all PDFs are created equal." The challenge today is how do you find the right processes to optimize, correct, and, in some cases, redact PDF files so that they can either be printed or delivered to an electronic channel?
The Solimar Systems answer to this is ReadyPDF® Prepress Server™ (press release here). This innovative and industry-leading technology for PDF print and electronic production workflows is changing the game. With features not found collectively in many other products, ReadyPDF server offers the ability to check PDF files, optimize their size, their structure, their color space or color profile associations, and correct font issues like font subsets. In fact, we recently talked about the importance of fonts not being a four-letter word in print shops, which can save a lot of hassle and waste.
What makes ReadyPDF Prepress Server standout—at least in our team's opinion—are the added capabilities that provide security and protection to your customers. For print providers that deal with print-ready PDF files that contain personal information of your customers, we have built in the ability to protect that data through a feature called obfuscation. That is indeed a mouthful, but it basically means that you can take a PDF file and randomly jumble, or mix up, all the characters associated with identified fields — keeping data undecipherable and secure. Another feature we have added is the ability to exclude certain fields from the obfuscation process (for example, section headers or document titles), which provides logical visual cues to assist with analysis and proofing.
Why is this useful for print providers?
So glad you asked. It is vital with the increasing regulations we see in the United States and around the globe, i.e., General Data Protection Regulation (GDPR) and California Consumer Privacy Act (CCPA). In many cases, any data that makes a person identifiable will fall under the regulatory requirements of these types of acts and requires increased care in the handling of these print files. Data covered by these acts could be as simple as the name and address of a customer!
That means if you have a problem file and need to send it to others in your organization or outside of your organization  (like our team at Solimar) to help analyze and test; you could be creating a data privacy breach issue. At Solimar, our ReadyPDF solution has you covered with the built-in ability to scramble this data and protect your organization and your customers. It isn't even optional; you get it with the base solution.
Moreover, we have additional security features that can be added optionally to the product like the ability to send PDF securely from ReadyPDF server to the printer using the IPP or IPPS secure protocols. This is popular in office or network printer setups and can also be achieved today in your production print environment.
PDF is a great print and electronic format, but not all PDF are structured for optimal results. Let our team here at Solimar help your midsize to enterprise-size print shop automate, optimize, protect and add ROI to your current process. We offer free product trials and can also share actual customer experiences for how you can positively impact a print and digital production environment. Start your journey to better PDF today, we look forward to helping you.