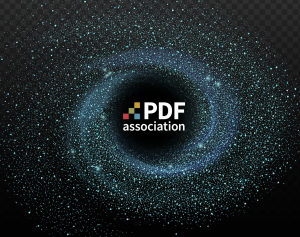 Developments at the PDF Association
Excerpt: The CEO of the PDF Association reflects on the steady expansion of the organization's mission and the future.
---
About the author:
Duff Johnson is a veteran of the electronic document technology marketplace. He founded or led several software and services businesses in the electronic document industry since 1996.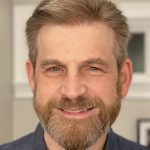 ---
As we approach the end of the year I want to take a moment to highlight current activities and look forward to the future.
We've just completed a successful web-based event – PDF Days Online 2021 – with 38 webinars and over 2,000 registrants worldwide. Once post production and professional captioning of the recordings is complete they will be posted for free access.
This week and next many members of the PDF Association are also engaged in the twice-annual meeting of ISO TC 171 SC 2; the ISO committee responsible for the file-format specifications for PDF, PDF/A, PDF/UA, PDF/R, ECMAscript for PDF and related standards. Many delegates participate through their own country's member body organization, if available. If not, members of the PDF Association, a category A liaison to ISO TC 171 SC 2, may also contribute comments and text to the document and attend ISO meetings to deliberate next moves in the development of ISO standards for PDF technology. Keep an eye on our ISO status page to monitor the outcomes of these meetings.
3D technology in PDF
Earlier this year the PDF Association absorbed the 3D PDF Consortium, and recently created a new 3D PDF TWG and 3D PDF User LWG to continue development of standardized 3D technology in the PDF context, including advancing support for STEP in PDF. Led by new PDF Association member Boeing's Stuart Galt, these 3D technology-centric communities will begin their meeting cycles in November. PDF Association members with an interest in the AEC, aerospace and automotive industries, in particular, are encouraged to consider monitoring these working groups.
Email archiving with PDF
The PDF Association has also partnered with the University of Illinois to develop a technical specification in support of the email-archiving with PDF concept. The EA-PDF LWG, co-chaired by PDF Association CTO Peter Wyatt and Associate Dean Chris Prom of the University of Illinois, will launch its project before the end of the year following finalization of contract details.
Securing PDF
PDF Association CTO Peter Wyatt, who represents the PDF industry within DARPA's SafeDocs program, has spent much of 2021 enhancing the Arlington PDF Model, a specification-derived, machine-readable definition of the full PDF document object model (DOM) as defined by the PDF 2.0 specification. The model is freely available from GitHub.
Raising issues with PDF standards
Peter Wyatt has likewise been busy creating and managing the pdf-issues repository on Github as a central facility for PDF developers to post requests for clarification or problems they find in any of the latest PDF specifications based around PDF 2.0. All developers – not only members of the PDF Association – are encouraged to post their concerns for regular review by the PDF Association's PDF Technical Working Group. With 100 issues already closed, this has been very successful in helping everyone in the PDF industry achieve the highest possible level of interoperability and reliability.
New member-services features
We recently overhauled the Feature Support pages, providing a means for members to express their support for the latest ISO standards through the product showcase on pdfa.org. A new "call to action" feature at the top of every page creates new opportunities for members' to drive traffic to their own products, services, and thought-leadership content. Our technical resources pages and GitHub presence were also reorganized and updated by Peter Wyatt ensuring that all technical assets created by the Association are easy to locate. Together with the Solution Agent launched in late 2020 the PDF Association is working hard to provide marketing value to its members. Let us know how we can help you!
What's coming in 2022?
After two long years of COVID-19 we are already beginning to plan the premier live event focussed on PDF technology for Q3, 2022. New website features, such as a PDF showcase and presentations archive, will provide more options for promoting PDF technology, capabilities and leadership. Even more exciting projects – new standards, new resources and new technologies – are also on the way.
As our remit expands to encompass more of the industries, verticals and workflows that comprise the digital document environment we look forward to continuing to serve and represent PDF developers and end-users alike.