Datalogics Inc, is now on Dockerhub
Excerpt: Datalogics recently launched their PDF2IMG service on Docker hub with more to be added soon.
---
About the author:
Lindsey is a marketing professional with over 10 years of experience working with small and large companies alike. She is passionate about telling stories and connecting with others through digital …
Read more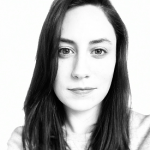 ---
Docker Hub is the world's easiest way to create, manage, and deliver your team's container applications – and now you can find Datalogics there! We recently launched our PDF2IMG service on  Docker Hub and there will be more to come in the future.
Use PDF2IMG for:
Creating images for use in web-based applications
Creating raster versions of PDFs for digital archiving systems
Extracting images from a PDF for use elsewhere
Smooth images with a low-resolution output
Render, print, convert, compress, combine, separate, secure, and standardize your digital documents – your way – to meet evolving business needs.
You can find us on dockerhub.