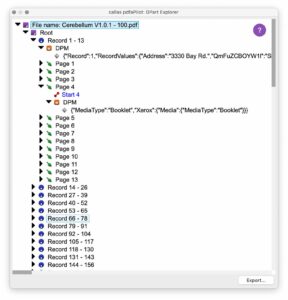 callas software presents pdfDPartner, the first free DPart metadata viewer
Excerpt: callas software today revealed callas pdfDPartner, an Adobe Acrobat plugin used to view DPart metadata in PDF documents
---
About the author:
Akash Choudhary, Product Manager at callas software GmbH considers himself as a lifelong student of PDF products and technologies. With a bachelor's degree in Computer Science and Engineering and a …
Read more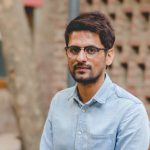 ---
Berlin. callas software, a leading provider of automated PDF quality assurance and archiving solutions, today revealed callas pdfDPartner, an Adobe Acrobat plugin used to view DPart metadata in PDF documents. The viewer identifies all DPart information that relates to pages or page regions within a PDF, making it easier to set up automatic DPart-based processes. The plugin is available to download for free from callas software's website.
"DPart metadata was originally specified for the PDF/VT standard, which is used for variable printing," explained Dietrich von Seggern, Managing Director at callas software. "It is now also defined as part of the PDF 2.0 standard. DPart metadata makes it possible to divide PDF files consisting of multiple parts into data sets, and then to process such files automatically. One typical example would be PDF files containing multiple invoices addressed to various recipients, with varying page counts."
When developing DPart-compliant software and processes, it is essential to be able to analyze the metadata interactively. No viewer capable of performing this task previously existed, but callas software is convinced of the potential for page-based automated PDF processing, so it developed this Adobe Acrobat plugin which supports all PDF files containing DPart structures. The DPart metadata can even be exported to a JSON file for further analysis and workflow modeling.
Those interested in learning more about the plugin can download it from www.callassoftware.com for free.
About callas software:
callas software finds simple ways to handle complex PDF challenges. As a technology innovator, callas software develops and markets PDF technology for publishing, print production, document exchange and document archiving. callas software helps agencies, publishing companies and printers to meet the challenges they face by providing software to preflight, correct and repurpose PDF files for print production and electronic publishing. Businesses and government agencies all over the world rely on callas software's future-proof, fully PDF/A compliant archiving products. In addition, callas software technology is available as a programming library (SDK) for developers with a need for PDF optimization, validation and correction. Software vendors such as Adobe®, Quark®, Xerox® and many others have recognized the quality and flexibility provided by these callas tools and have incorporated them into their solutions.
callas software actively supports international standards and has been participating in DIN, ISO, CIP4, the European Color Initiative, the PDF Association, BITKOM and the Ghent Workgroup. callas software is a founding member of the PDF Association and has been involved in the board of the international association from the very beginning.
callas software is based in Berlin, Germany.
More information: https://www.pdfa.org/member/callas-software-gmbh/
Press contact:
Four Pees
Sam Claeys
Phone: +32 9 237 10 00
sam.claeys@fourpees.com
www.fourpees.com