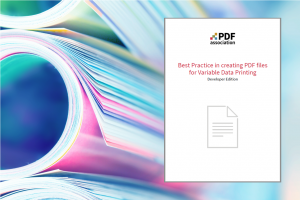 New Best Practice guidance for Variable Data Printing
Excerpt: New Best Practice guidance for Variable Data Printing, as developed by the members of the PDF Association's Print Product Metadata LWG, is now available for download.
---
About the author: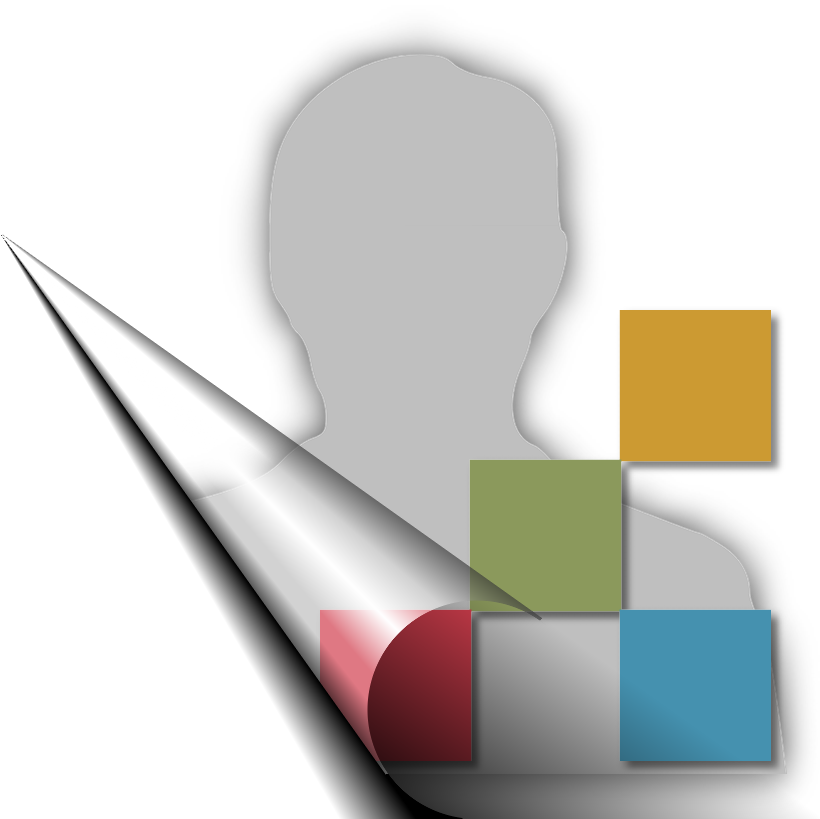 ---
Variable data printing (VDP) is a burgeoning subset of the print industry, from its roots in transactional, through commercial, wide format, labels, packaging and into industrial print applications. VDP is one of the key drivers of digital printing, and can help print service providers, converters or manufacturers to increase their profitability, improve their outreach, enhance their product's design or packaging, and in many other applications.
These guides, including separate editions for designers and developers, are intended to help avoid creating inefficient PDF files and thus removing a potential bottleneck from VDP production. The documents were developed by the PDF Association members and non-member collaborators of the PDF Association's Print Product Metadata LWG based on text provided by Global Graphics' Martin Bailey and independent consultant Pat McGrew.
Both documents are freely available from pdfa.org.
The lead authors have provided the following remarks.
Best Practice co-author Martin Bailey
One of the big selling points for digital presses is the fact that they can print every page (or label, carton, piece of fabric or anything else) different to every other instance. Across many sectors of print the use of variable data is continuing to increase, whether that's in a form that most would recognize as such, like direct mail, or it's adding serial numbers or information for track and trace to packaging or to products directly.
In recognition of this growth in demand, every new generation of digital presses is usually faster than the previous one, which means that its Digital Front End (DFE) must process jobs faster to keep that new press running at full engine speed. Otherwise it becomes less profitable for users, and that subverts the whole business model.
Many people assume that making the DFE faster and faster over time is the job of the press vendors themselves, and of the technology suppliers that they license components such as RIPs from. And obviously there is a lot of work going on there to squeeze every last millisecond out of processing times.
But the creators of the variable data PDF files can also help, by constructing those files in a way that reduces the amount of work that the DFE must do to process them, in a way that doesn't affect the desired visual appearance.
It's not always easy for those creators to know what they need to do to make the files more efficient, which is why the PDF Association has developed a pair of guides to provide exactly that information. There are two because 'creators' covers two distinct groups: the designers, operators and technicians running applications that generate PDF VDP files, and the software developers who write those applications. So the "Best Practice in creating PDF Files for Variable Data Printing" comes as a "Designers' Edition" and a "Developers' Edition". Both of them are ready for you to download from the PDF Association web site.
The guides suggest simple, actionable things that can be done when designing and when generating PDF files to make them process faster, such as ensuring that photographic images are properly cropped and at an appropriate resolution, especially those that are used only once or a few times rather than those in the 'background' of the design and reproduced on most or all copies. Other tips cover use of transparency, font handling, etc.
If all of us, from designers through software developers and inkjet press vendors, work together we can continue to do more and more exciting things with print because it can continue to be a sustainable and profitable industry for all of us.
Martin Bailey
Global Graphics Software
Best Practice co-author Pat McGrew
Why You Need the NEW Designer Edition of Best Practice in Creating PDF Files for Variable Data Printing!
PDF is the lingua franca of the print world. We all have tools to create PDF files, but there are times when decisions made during the creative process lead to inefficiencies that can slow production. For designers who want to know how to create PDF that will fly through preflight and prepress on its way to an analogue or digital print process, the PDF Association is delighted to provide guidance.
The new Designer Edition of the guide, originally built for software developers whose products produce PDF, looks at the decisions available to designers as they work on creative projects. It suggests the best path toward creating PDF that is efficient and less prone to production problems, saving time and money for the print buyer and the print producer. It begins with an overview of PDF for static and variable data jobs, and then walks through each element.
From the fonts you select and how you specify them to how you handle graphics and images, this guide will help designers understand the best practices for cropping images so that hidden areas don't add weight to the PDF file. It also addresses some common practices that evolved in design shops during the early days of PDF production and were never updated as the both the production of PDF and the software that renders PDF for printing grew to meet the needs of the market. Transparency, vector graphics, and even barcodes are clearly addressed in terms every designer will understand.
The most important element of the Designer Edition is that it was s created with designers in mind. Most of the deep technical information needed by programmers has been eliminated, and examples have been written with common creative challenges in mind. Download this guide from the PDF Association website and begin your journey towards PDF files that print providers can process efficiently!
Pat McGrew
The McGrew Group