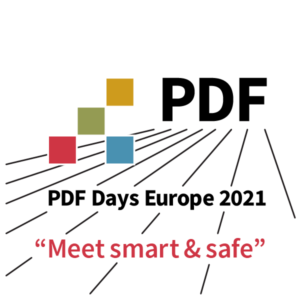 Hotel Recommendations and Sightseeing Tips for PDF Days Europe 2021 in Berlin
Excerpt: We've provided some hotel recommendations and sightseeing tips for attendees of PDF Days Europe 2021.
---
About the author:
The staff of the PDF Association are dedicated to delivering the information, services and value members have come to expect.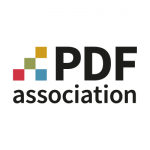 ---
Visiting the No. 1 PDF event – the PDF Days Europe 2021 – in Berlin? Great!
Here are some hotel recommendations and sightseeing tips near the event location (SI Hotel / Google Maps):
Hotels:
SI Hotel (within the event location), rooms starting from 92.-€ (with code "PDF Europe21 ")
http://www.si-hotel.com/?lang=en
The Hotel Steglitz International, your host with this bit of Berlin muzzle and a lot of heart. The 4 star hotel offers excellent transportation links and a central location within Berlin and Potsdam: directly highway connection to both airports and the exhibition center "Messe Berlin", and also fair shuttle busses to the leading international trade fairs.
Special price room reservation:

https://www.cbooking.de/v4/Login.aspx?id=steglitzinternational&allotmentcode=PDF Europe21&lang=en
Please fill in the "Room allotment code" only, codeword is PDF Europe21
Hotel Ravenna Berlin
https://novum-ravenna-berlin.h-rez.com/index.htm
Novum Hotel Ravenna Berlin Steglitz is located in a shopping area of Berlin in close proximity to Berlin Hauptbahnhof, Schaubuehne and Berlin Zoo. A metro station as well as Schloßstraße subway station are not far from the hotel. This property is 10 minutes' walk to Botanischer Garten Berlin, German Archaeological Institute and Domane Dahlem. Novum Hotel Ravenna Berlin Steglitz is set close to a shopping street and fairgrounds. The hotel rooms are modern, all of them come with Wi-Fi, cable TV, a safe and a telephone. The restaurant serves Italian dishes.
Anna 1908
https://lindemannhotels.de/en/hotel-berlin/anna-1908/
The villa among the LINDEMANN Hotels® is super conveniently located and yet very quiet in a small side street. Between green residences and Berlin city center is the Schloßstraße, one of the most popular shopping streets of Berlin, only a few feet away. This optimal location and transport connections to all central points in the East and West, as well as to Potsdam will enchant you.
Sightseeing
Die Schloßstraße
Hackesche Höfe
Brandenburg Gate
Alexanderplatz
Kurfürstendamm
From the bridle path to the boulevard.
"Kudamm" is the most popular place for going on a stroll in Berlin. The 3,5 km long boulevard goes all the way from Breitscheidplatz in Charlottenburg, where the Kaiser Wilhelm Memorial Church is located, to the Rathenauplatz in Grunewald, where the villa district of the western part of Berlin begins.