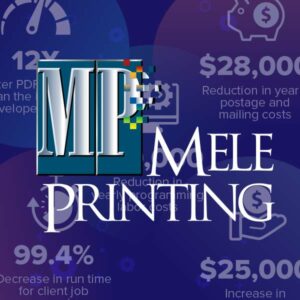 Automation Drives Productivity and Helps Lower Costs for Commercial Printer
Excerpt: The integration of Solimar's Rubika® document re-engineering solution enabled Mele Printing to save nearly $60,000 a year through faster processing turnaround times, which led to increased productivity and reduced overall client project costs.
---
About the author: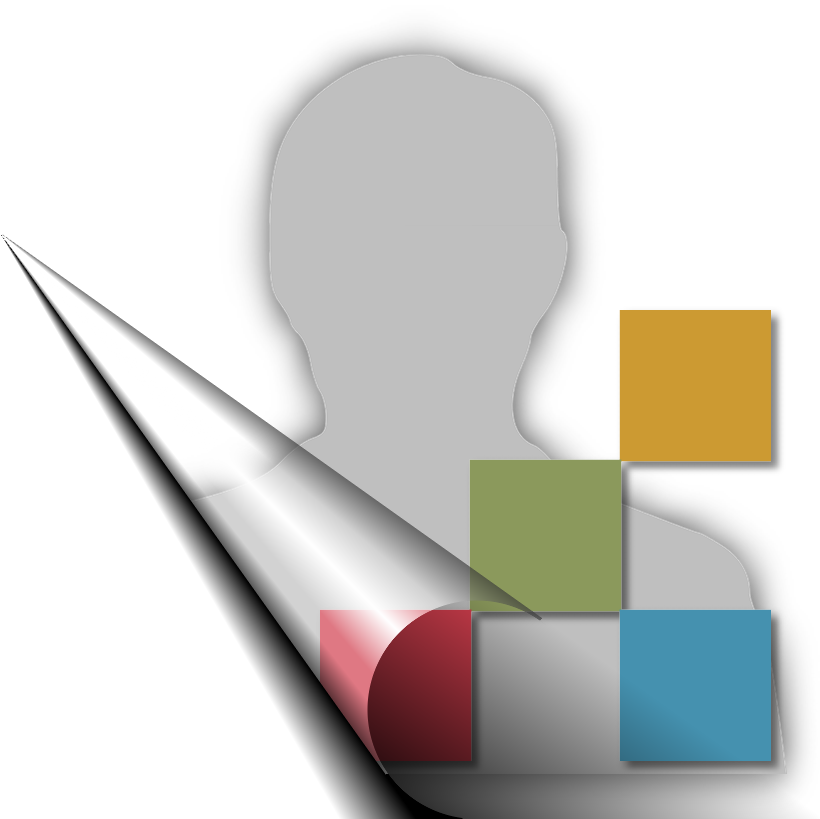 ---
Mele Printing Chooses Solimar Systems' Chemistry PDF-Centric Solutions
June 23, 2021 – Solimar Systems, Inc., provider of leading workflow solutions for print production and digital communications, has delivered significant savings and an effective, streamlined workflow solution to Mele Printing. The integration of Solimar's Rubika® document re-engineering solution enabled Mele Printing to save nearly $60,000 a year through faster processing turnaround times, which led to increased productivity and reduced overall client project costs. The broad capabilities of Rubika were also credited with the increased customer satisfaction levels Mele Printing experienced.
Mele Printing is a leading commercial printer based in New Orleans. They specialize in high-quality document creation, digital print output, finishing and mailing services. After researching options to improve their existing production printing and document output operations to support their growing business, they selected the Solimar Chemistry™ platform.
As a growing number of clients send PDF rather than data files for processing, Mele Printing outgrew their home-grown system. This system would extract text from the PDFs, process the recipient's name and address for postal sortation and then return the name and address with Intelligent Mail® Barcode (IMb) information back to the original PDF. The process worked, but the workflow was slow and manual, and they had difficulty keeping up with the growth in demand for PDF file processing. The combination of Rubika®, SOLfusion™ and Solimar® Indexing Tools proved to be the optimum workflow solution.
"Our challenge was to be able to accept and successfully process any PDF job from any customer, regardless of how poorly the files may be constructed," said Kenny Burger, CIO at Mele Printing. "We could use internally developed tools and programming resources to get these types of jobs done, but it was an inefficient and slow process. The Solimar workflow proved to be 12 times faster than our internally-developed method."
"Working closely with our team, Mele Printing determined that a solution based on our Rubika post-composition product would provide a fast and efficient workflow for their PDF production needs," explained Mary Ann Rowan, Chief Experience Officer of Solimar Systems. "Our goal was to assist Mele in achieving their goals by standardizing on optimized PDF-centric processes to remove manual touchpoints and accelerate their operational print and mail processes. We are thrilled with their success!"
Rubika provided Mele Printing with post-composition document re-engineering and enhancement capabilities that strengthened their workflow. They were able to eliminate substantial programming efforts, decrease job turnaround time, and leverage postal efficiencies, dramatically maximizing productivity while reducing overall client project costs.
In addition, Mele leverages Rubika to achieve postal savings using the Solimar partner network. Rubika is integrated with BCC Software's postal optimization solution, which maximizes delivery accuracy and lowers costs by ensuring mail pieces are accurately cleansed and sorted to achieve additional postal discounts.
"With its modern architecture and broad functionality set, Rubika helps us safeguard and protect millions of dollars of future client revenue. It does many things that we use every day and does not use complicated programming scripts or require experienced programmer skill sets. Instead, it provides an intuitive user interface which allows more of our non-technical staff members to use the product and contribute to our client job workflows," said Burger.
From digital to offset, Mele Printing has now obtained high-volume production capabilities that support digital publishing, printing, finishing and mailing for customers nationwide. Rubika addresses both common and advanced workflow challenges using automation and templates to increase efficiencies and value without expensive programming.
"We have analyzed our PDF production print and mail workflows before and after Rubika has been implemented and have determined that we are now saving nearly $60,000 per year. Thanks to Solimar, we can now carry out additional work that we previously weren't capable of undertaking and are on track for our sales revenue to increase $25,000 per year," added Burger.
About Mele Printing
Mele Printing was established in May 1985 by the father and son team of Mal and Mallery Mele. The company has grown from humble beginnings as a small quick-print shop of 1,000 square feet and three employees to a nationally recognized leader among large commercial printers. Mele Printing continually strives to bring the latest advances in technology and to provide the best in service to our client partners. With the recent 20,000 square foot addition to our 50,000 square foot, state-of-the-art facility at 619 North Tyler Street in Covington, Mele Printing makes a giant leap into the future of digital printing. Our footprint now encompasses half a city block and is filled with both Heidelberg and Kodak presses to meet the wants and needs of any customer's request. The most recent addition of Large Format equipment enables Mele Printing to cover the gambit of printing needs our customers may have.
We are proud to have strong roots in our community, and we pride ourselves on being a complete source for all of your printing and business solution needs.
More information on www.solimarsystems.com